BidCal Auction Services
®
Serving Northern California Since 1999
Farm and Orchard Equipment • Construction Equipment • Government Surplus • Business and Estate Liquidations • Bankruptcy Services
Upcoming Auctions
2019 April Public Auction
Bidding Information
Day 1 Bidding Closed

Mon., April 15th, 2019

Day 2 Bidding Closed

Tues., April 16th, 2019

Day 3 Bidding Closed

Wed., April 17th, 2019
Load Out
Last Day to Pay or Deposit: Friday, April 19th
Last Day to Pickup: Friday, April 26th
Yard Hours are Monday - Friday: 8 AM to 3 PM

Sutter County Surplus Auction
146 Garden Highway, Yuba City, CA -
Map it
Bidding Information
Bidding Starts

Saturday, May 18th, 2019

Bidding Closes

Tuesday, May 21st, 2019 @ 1 PM
Inspection
Monday, May 20th
9 AM to 2 PM
Load Out
Wednesday, May 22nd
9 AM to 3 PM

2019 June Public Auction
Bidding Information
Bidding Starts

Sat., June 8th, 2019

Day 1 Bidding Closes

Mon., June 10th, 2019 @ 1 PM

Day 2 Bidding Closes

Tues., June 11th, 2019 @ 1 PM

Day 3 Bidding Closes

Wed., June 12th, 2019 @ 1 PM
Inspection
Sat., June 8th
8 AM to 1 PM
Monday - Wednesday of the Sale
8 AM to 3 PM
Load Out
Last Day to Pay or Deposit: Friday, June 14th
Last Day to Pickup: Friday, June 21st
Yard Hours are Monday - Friday: 8 AM to 3 PM

POSTPONED - Vintage Iron Tractor Auction
Bidding Information
Bidding Starts

TBA

Bidding Closes

TBA
Notes
Annual Fundraiser Auction to help raise funds for a steel building to display vintage farm equipment at the Patrick Ranch in Chico, Ca!
Upcoming Public Auction Schedule
2019 Sept. Public

9/14 - 9/16, 9/17 & 9/18

2019 Dec. Public

12/7 - 12/9, 12/11 & 12/12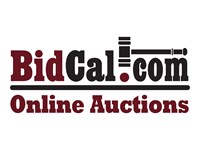 BidCal On The Go!
Bidding on the go just became easier! Check out the BidCal Mobile App now available on the iTunes app store and Google Play store! Download our FREE BidCal Auctions app today!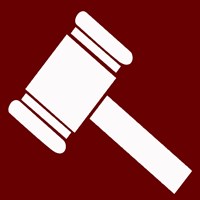 Need Financing? Call Express Financing at (844) 307-1958 or Click on the Button!