Attention APP users!
Our App is no longer dependable and the App company won't tell us when they can fix it. Therefore, as of now, we are in the process of suspending the use of the app and ask that you use our bidcal.com webpage instead. Trust me, it will be a much better experience! Sorry for the hassle, I barely know what an app is let alone how to fix it!! Thanks for your understanding. Rob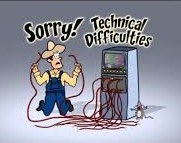 Public Surplus Auction
27 Freight Lane, Chico, CA -
Map it
Auction Has Started!
Bidding Information
Bidding Starts

Mon., October 14th

Bidding Closes

Wed., October 16th @ 1 PM
Inspection
Tues., October 15th
9 AM to 11 AM or by appointment
Load Out
Thurs., October 16th
9 AM to 3 PM

2019 December Public Auction
27 Freight Lane, Chico, CA -
Map it
Bidding Information
Bidding Starts

Sat., December 7th, 2019

Day 1 Bidding Closes

Mon., December 9th, 2019 @ 1 PM

Day 2 Bidding Closes

Tues., December 10th, 2019 @ 1 PM

Day 3 Bidding Closes

Wed., December 11th, 2019 @ 1 PM
Inspection
Sat., December 7th
8 AM to 1 PM
Monday - Wednesday of the Sale
8 AM to 3 PM
Load Out
Last Day to Pay or Deposit: Friday, December 13th
Last Day to Pickup: Friday, December 20th
Yard Hours are Monday - Friday: 8 AM to 3 PM