2021 December Public Auction
Bidding Information
Bidding Starts

Saturday, December 11th, 2021

Day 1 Bidding Closes

Monday, December 13th, 2021 @ 1 PM

Day 2 Bidding Closes

Tuesday, December 14th, 2021 @ 1 PM

Day 3 Bidding Closes

Wednesday, December 15th, 2021 @ 1 PM
Inspection
Saturday, December 11th - 8 AM to 1 PM
Monday - Wednesday of the Sale - 8 AM to 3 PM
Load Out
Last Day to Pick up: Thursday, December 23rd
Yard Hours: Monday - Friday, 8 AM to 3 PM
Closed on December 24th & 25th!

Notes
The receiving period is now closed for small, miscellaneous, oddball stuff! We are always open for good quality equipment! Please call the office at (530) 345-0840 if you need assistance in determining which one you have.
BidCal Pipe & Livestock Supply - Used Oil Pipe & Livestock Supply Retailer
Notes
BidCal is a retailer for used oil pipe fencing, gates, panels, sucker rod, railroad ties & much more! We are also the west coast dealer for GoBob Pipe and have chutes, feeders and other livestock equipment here at our yard in Chico. Contact us for pricing! For more information give the office a call at (530) 345-0840! Come on down! We're open Monday-Friday 8AM-3PM!
BidCal On The Go!
Bidding on the go has never been easier! Stay up to date with auctions and get outbid notifications right from your phone. Check out the BidCal Mobile App available on the iTunes app store and Google Play store! Download our FREE BidCal Auctions app today!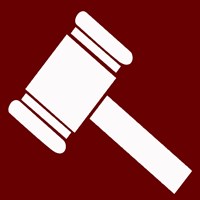 Upcoming Public Auction Schedule
2022 Feb. Public

2/12 - 2/14, 2/15, 2/16

2022 April Public

4/9 - 4/11, 4/12, 4/13

2022 June Public

6/11 - 6/13, 6/14, 6/15

2022 Sept. Public

9/10 - 9/12, 9/13, 9/14

2022 Dec. Public

12/10 - 12/12, 12/13, 12/14