2021 June Public Auction
Bidding Information
Bidding Starts

Saturday, June 19th, 2021

Day 1 Bidding Closes

Monday, June 21st, 2021 @ 1 PM

Day 2 Bidding Closes

Tuesday, June 22nd, 2021 @ 1 PM

Day 3 Bidding Closes

Wednesday, June 23rd, 2021 @ 1 PM
Inspection
Saturday, June 19th 8 AM - 1 PM
Monday - Wednesday of the Sale
8 AM to 3 PM
Load Out
Last Day to Pay or Deposit: Friday, June 25th @ 3 PM
Last Day to Pick Up: Friday, July 2nd @ 3 PM
Yard Hours: Monday - Friday 8 AM to 3 PM

Notes
Take a look! This isn't our biggest auction ever, but it has a lot to offer!! Up for bid is an abundance of low hour, one owner equipment from several different farms in Northern CA! And just in time for harvest! New Equipment is expensive and hard to come by, so you better pay attention to this auction and take advantage of No Reserves and No Buybacks on quality equipment!
2021 Solano County Fair Jr Livestock Auction
Bidding Information
Bidding Starts

Friday, June 18th, 2021

Bidding Closes

Saturday, June 19th, 2021 @ 1:30 PM
Sutter County Surplus Auction
146 Garden Highway, Yuba City, CA -
Map it
Bidding Information
Bidding Starts

Saturday, August 14th, 2021

Bidding Closes

Tuesday, August 17th, 2021 @ 1 PM
Upcoming Public Auction Schedule
2021 Sept. Public

9/11 - 9/13, 9/14 & 9/15

2021 Dec. Public

12/11 -12/13, 12/14 & 12/15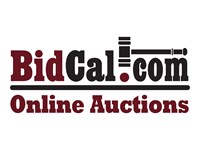 BidCal On The Go!
Bidding on the go just became easier! Check out the BidCal Mobile App now available on the iTunes app store and Google Play store! Download our FREE BidCal Auctions app today!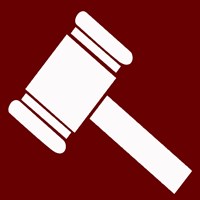 Introducing BidCal Pipe & Livestock Supply!
Inspection
Come on down! We're open Monday-Friday 8AM-3PM!
Load Out
Contact us for pricing as our prices are subject to change. All quotes are good for 3 business days.

Notes
BidCal is now a retailer for pipe fencing & livestock equipment! For more information give the office a call at (530) 345-0840!