2019 June Public Auction
Bidding Information
Day 1 Bidding Closed

Mon., June 10th, 2019

Day 2 Bidding Closed

Tues., June 11th, 2019

Day 3 Bidding Closed

Wed., June 12th, 2019
Load Out
Last Day to Pay or Deposit: Friday, June 14th
Last Day to Pickup: Friday, June 21st
Yard Hours are Monday - Friday: 8 AM to 3 PM

Estate Auction
Bidding Information
Bidding Starts

Saturday, July 27th, 2019

Bidding Closes

Tuesday, July 30th, 2019 @ 1 PM
Beymer Well Services Liquidation Auction
Bidding Information
Bidding Starts

Saturday, August 10th, 2019

Bidding Closes

Tuesday, August 13th, 2019 @ 1 PM
2019 September Public Auction
Bidding Information
Bidding Starts

Sat., September 14th, 2019

Day 1 Bidding Closes

Mon., September 16th, 2019 @ 1 PM

Day 2 Bidding Closes

Tues., September 17th, 2019 @ 1 PM

Day 3 Bidding Closes

Wed., September 18th, 2019 @ 1 PM
Inspection
Sat., September 14th
8 AM to 1 PM
Monday - Wednesday of the Sale
8 AM to 3 PM
Load Out
Last Day to Pay or Deposit: Friday, September 20th
Last Day to Pickup: Friday, September 27th
Yard Hours are Monday - Friday: 8 AM to 3 PM

POSTPONED - Vintage Iron Tractor Auction
Bidding Information
Bidding Starts

Fall 2019

Bidding Closes

Fall 2019
Notes
Annual Fundraiser Auction to help raise funds for a steel building to display vintage farm equipment at the Patrick Ranch in Chico, Ca!
2019 December Public Auction
Bidding Information
Bidding Starts

Sat., December 7th, 2019

Day 1 Bidding Closes

Mon., December 9th, 2019 @ 1 PM

Day 2 Bidding Closes

Tues., December 10th, 2019 @ 1 PM

Day 3 Bidding Closes

Wed., December 11th, 2019 @ 1 PM
Inspection
Sat., December 7th
8 AM to 1 PM
Monday - Wednesday of the Sale
8 AM to 3 PM
Load Out
Last Day to Pay or Deposit: Friday, December 13th
Last Day to Pickup: Friday, December 20th
Yard Hours are Monday - Friday: 8 AM to 3 PM

BidCal On The Go!
Bidding on the go just became easier! Check out the BidCal Mobile App now available on the iTunes app store and Google Play store! Download our FREE BidCal Auctions app today!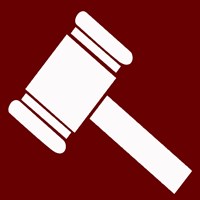 Need Financing? Call Express Financing at (844) 307-1958 or Click on the Button!