CSUC Warehouse Surplus Auction # 2
6 Freight Lane, Chico CA -
Map it
Bidding Information
Bidding Closed

Tuesday, March 2nd, 2021
Load Out
Wednesday, March 3rd - 8 AM to 12 Noon
Thursday, March 4th - 8 AM to 12 Noon

2021 April Public Auction
Bidding Information
Bidding Starts

Saturday, April 24th, 2021

Day 1 Bidding Closes

Monday, April 26th, 2021 @ 1 PM

Day 2 Bidding Closes

Tuesday, April 27th, 2021 @ 1 PM

Day 3 Bidding Closes

Wednesday, April 28th, 2021 @ 1 PM
Inspection
Saturday, April 24th - 8 AM to 1 PM
Monday - Wednesday of the Sale
8 AM to 3 PM
Load Out
Last Day to Pay or Deposit: Friday, April 30th @ 3 PM
Last Day to Pick Up: Friday, May 7th @ 3 PM
Yard Hours: Monday - Friday 8 AM to 3 PM

Notes
Call now to ask about selling your quality equipment in our April Auction. (530) 345-0840
Vintage Iron Tractor Auction
Bidding Information
Bidding Starts

Saturday, May 1st, 2021

Bidding Closes

Tuesday, May 4th, 2021 @ 1 PM
Inspection
Monday, May 3rd - 8 AM to 3 PM
Load Out
Wednesday, May 5th - Friday, May 7th
8 AM to 3 PM

Upcoming Public Auction Schedule
2021 Jun. Public

6/26 - 6/28, 6/29 & 6/30

2021 Sept. Public

9/11 - 9/13, 9/14 & 9/15

2021 Dec. Public

12/11 -12/13, 12/14 & 12/15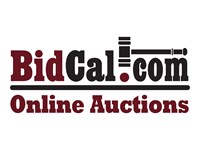 BidCal On The Go!
Bidding on the go just became easier! Check out the BidCal Mobile App now available on the iTunes app store and Google Play store! Download our FREE BidCal Auctions app today!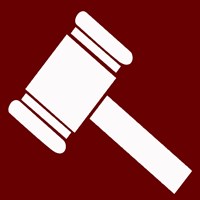 Introducing BidCal Pipe & Livestock Supply!
Inspection
Come on down! We're open Monday-Friday 8AM-3PM!
Load Out
Contact us for pricing as our prices are subject to change. All quotes are good for 3 business days.

Notes
BidCal is now a retailer for pipe fencing & livestock equipment! For more information give the office a call at (530) 345-0840!